Nearly half the people in the U.S. will be looking for a new job in 2016. Many will take into account everything from salaries to career prospects when they start their search. Career website Glassdoor has done some of the work for them. To compile its second annual list of the 25 Best Jobs in America, the company accounted for earnings potential, career opportunities and the number of openings for a given job function.
Data scientist took the top spot for 2016, climbing from No. 9 on last year's list, and knocking last year's winner, physician assistant, down to seventh place. Jobs in the growing fields of technology and health care dominated the list, although some finance and marketing jobs appeared in the mix.
Jobs that dropped off the list this year were database administrator, sales manager, mechanical engineer and physical therapist. New to the list are engagement manager, analytics manager and UX designer.
It's hard to find data scientists that don't like their jobs among the anonymous reviews submitted to Glassdoor. Sentiments such as this are common: "I get to work every day on interesting problems together with incredibly smart and committed coworkers." The specific employer can make a big difference. Data scientists at Airbnb, crowned the best place to work by Glassdoor about a month ago, are particularly happy. "There are a lot of things that make my job great: a majority of the employees at Airbnb are committed to the company's mission, the benefits and perks are the best you'll find ... there's a lot of flexibility in when and how you work."
Other jobs that cracked the top 25 include tax manager, mobile developer, marketing manager and electrical engineer. Here's a look at how the top 25 stacked up, according to Glassdoor's 5-point scale.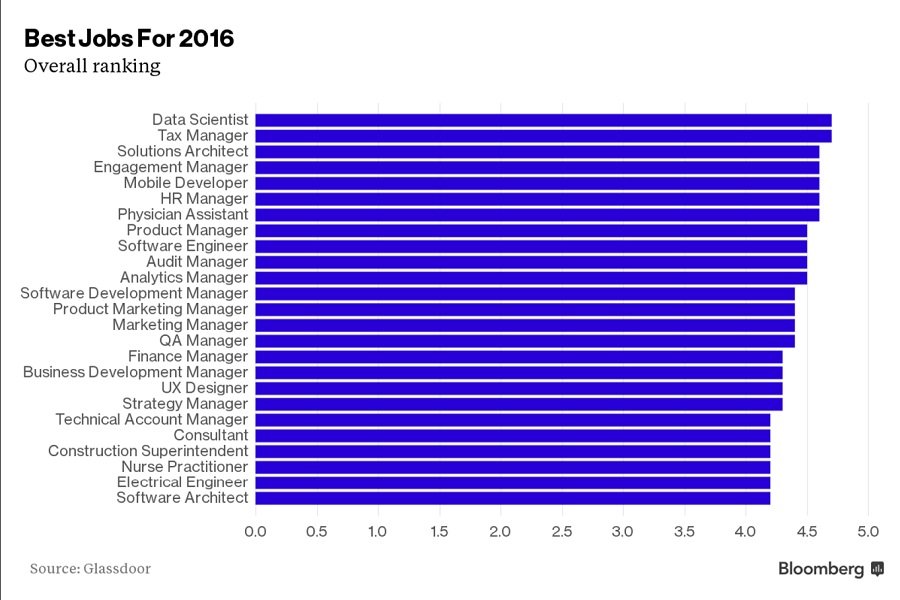 Earning potential is a big factor when considering jobs. Here's a look at what the top 25 jobs take home annually. Software development manager took the top spot, with a salary of $135,000. The lowest salary was $69,500, for technical account manager.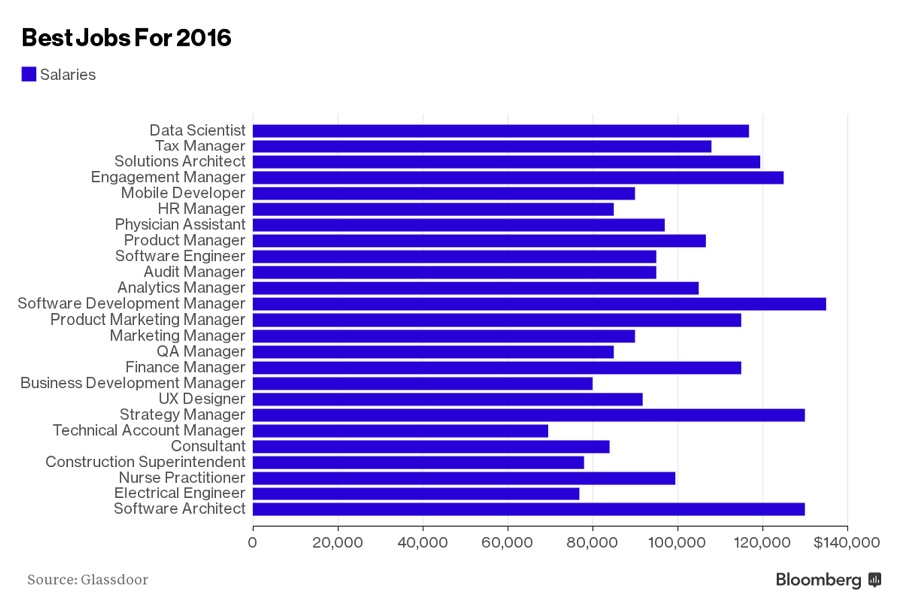 As for what career paths to avoid, job seekers should pay attention to some of the lower-ranking jobs, such as insurance agent or reporter. The overall job score for the four of the "worst jobs for 2016" ranged from 1.6 to 2.1, and here are their median base salaries.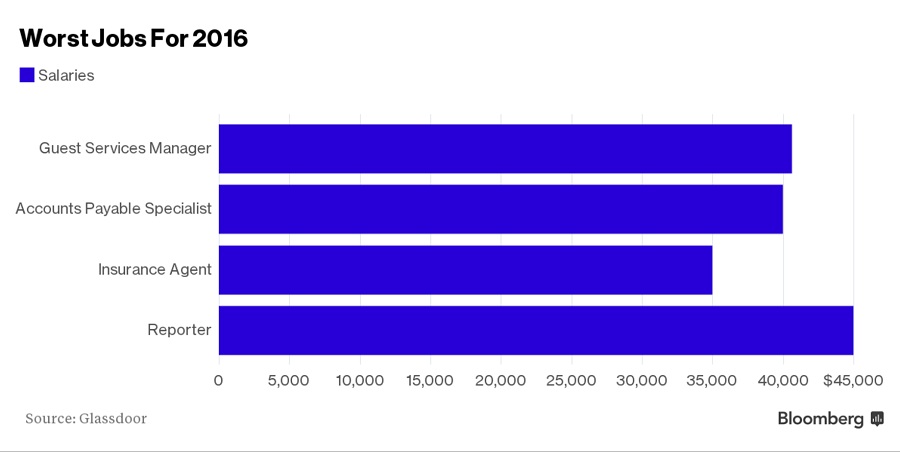 More on Glassdoor's methodology can be found at the bottom of its online report.